End of fund-raising and beginning of countdown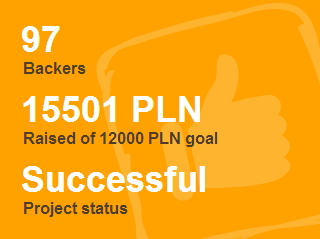 We managed!
Some time ago we informed about crowdfunding event organized in cooperation with Polakpotrafi.pl and Poznan Game Arena organizers. Its goal was to collect 12 000 PLN, which would allow us to finance stalls for twelve independent studios. We can now announce that we succeeded. Enidust team will have the chance to showcase their work during the trade show!
Everyone in the team has absolutely no illusions that without your help and huge contribution we wouldn't be able to make it. We want to warmly thank all who supported us and took part in fund-raising. Our packages were extremely popular. Your initiative, with all certainty, will not be forgotten. In the meantime, while we are starting to prepare for the trade show, please check a new bonus track from our soundtrack.
See you!