Support
There is a bunch of ways to support our project. On account of nature of the game (MMO) we mostly care about promotion and introduction of Enidust to as many people as it is possible. That is why any kind of advertisement from your side - including likes on Facebook or subscrption on our YouTube channel - would be very appreciated.
You can also contribute to the game by being active in our discussion forum. Leave comments, ask questions and share you ideas with us.
If you think that you can aid Enidust by becoming member of our team, drop by our recrutation section. Don't be shy and write to us. It might be that we are in need of your skills.
At this point we would like to thank all people, groups and companies that supported Enidust. Without their help it would be even harder for us.
Helping hand was lent by: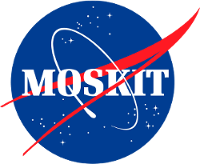 Konrad "Gniazdu" Gniazdowski

Szymon "Pan_Lemur" Kosiorek

Wojciech "LemonGnom" Adamczyk

mrksiedzu

Kuba "Gitex" Stanowski

Mikichisa

Tomasz "Tomqe" Buczek

kokola213

jojojej

Wojciech "Forien" Szulc

Jakub "DruMate" Kubiak

Grzegorz "Avaloz" Wittbrodt

Oskar "gloobus" Kubiak

zikupl

Marcin "Marshall" Marszałek

Agorafobik

Waldi "najDee"

Damian "Nomvader" Cisek

Dastro

Anonymous supporter

Marcin "j32u5" Różycki

Anonymous supporter